These simple summer skincare tips will help you to protect your skin during summer. Prickly heat and sun rays make it difficult to even step out in summer sometimes. Thus, skin protection during summer is a major concern.  
As beautiful as summer is, its downside for your skin is not a hidden factor. Summers are all about getting out in the sun, soaking up the sunshine, and enjoying the mild breeze. But, you cannot ignore the effects it has on your skin. And summer wellness is incomplete without talking about some everyday fun summer skincare tips to help you build a healthy relationship with yourself. 
Even 15 minutes of exposing your skin to the ultraviolet rays from the sun can damage your skin. This is one of the main causes of skin cancer. But, thankfully, these skin-damaging problems are preventable. With necessary precautions and skin care, you can successfully save your skin from unwanted problems like stubborn tans, acne, etc. 
This blog is all about sharing those summer skincare tips for you to enjoy and ace summer without compromising on your healthy and glowing skin. Let's get into it: 
13 Simple Summer Skincare Tips for You to protect your skin 
Before we learn the important summer skincare tips, let us first understand why is it important to protect your skin during summer and how it affects your skin. 
Summer Skincare Tips: How does summer affect your skin? 
The warmer weather and humidity during summer is the most important concern for you to protect your skin. On exposure to the weather, the sebaceous glands of your skin produce excess sebum aka natural oil. This oil secretion makes your skin sticky and greasy. This leads to blocked pores on your skin. 
When the bacteria on your skin come in contact with this oil. It gets mixed with the sweat. 
This is why you have clogged pores and acne breakouts during summer. If you have oily skin, you already know the struggle. 
Exposure to the sun increases the production of melanin in your skin. Melanin is a skin pigment that results in darker and tanned skin. More exposure to the sun means more production of melanin, which means more protection from skin damage. 
You can look at melanin as your skin's immune system. But, this does not take away the additional skin problems like itchiness, prickly heat, sunburn, rashes, etc. Thus, you cannot miss these summer skincare tips to protect your skin during summer:  
1. Use sunscreen regularly 
Yes, it's the usual advice you would hear from everyone who is talking about skincare. But it's so common because it's so important. The first and foremost among my summer skincare tips for you is to not step outdoors without wearing your sunscreen. Higher SPF numbers mean better skin protection. According to the American Academy of Dermatology, products with SPF 30 are an ideal option. 
Make sure you use your sunscreen on non-sunny days too because the damage from sun rays can still happen. Reapplying your sunscreen every 2 hours would also be a smart move. And, if you are planning for any water sports this summer, I hope you bathe in your sunscreen. Also, don't forget to check its expiration date.  
2. Don't skip your face wash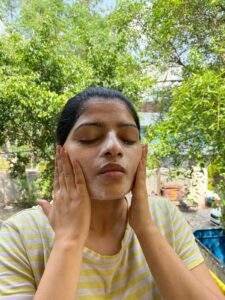 Tell me you can get out of your bathroom without using your face wash and I'll give you all the weird looks I possibly can. I kid you not. I mean, it's summer. How can you even think of skipping your face wash? A good face wash does so much more than just clean your face. 
You must choose a face wash that's suitable for your skin type. Its major role is to deep cleanse your face and remove all the dirt and grime from it. So don't forget to use your face wash.   
3. Wear sunglasses 
The next point in my summer skincare tips is often ignored; wearing your sunglasses. The skin around your eyes is hypersensitive. As much as your face, the skin around your eyes needs protection too. The harmful ultraviolet sun rays can damage that delicate skin. Hence, it is advised for you to wear sunglasses that come with UVA and UVB protection. 
4. Keep your skin hydrated 
Another "seen everywhere" tip in my summer skincare tips. Yes, but as I said before, it's common because it's important. Hydration is the key to going through a hot summer day without losing your calm. Summers amplify everyday stress, hence it is important to keep yourself hydrated.
You can also include a hydration mask in your night skincare routine. You can splash your face frequently with water. You can carry a facial mist to freshen up your skin at regular intervals. Other than all of these, you must drink water, fluids, and healthy summer fruit juices to keep yourself hydrated from the inside as well.  
5. Stick to your skincare routine 
How can we talk about summer skincare tips and ignore talking about a skincare routine? 
Skincare routines are so much more than summer self care. A good skincare routine makes you feel refreshed and rejuvenated. It begins with a cleaner and ends with a face mask. Summers are the most crucial time for your skin. Your skin needs regular care. If needed, you can also add essential oils to your routine. Hence, you must stick to a skincare routine that cleans, exfoliates, and moisturizes your skin. 
6. Include antioxidants in your skincare routine
Skin hydration is not limited to drinking water or fluids. Antioxidant serums also do a great job to hydrate your skin. The serum provides a collagen boost and also scavenges the free radicals that protect your skin from external damage. Vitamin C serums can be a good choice to add to your skincare routine it's a potent antioxidant since it helps in decreasing the pigmentation caused by UV rays. 
Summer skincare tips are not limited to external care. You must also include antioxidant-rich foods like citrus fruits and green leafy vegetables in your diet to keep your skin healthy from the inside. 
7. Moisturize your skin well 
As much as sunscreen, a good moisturizer also helps in retaining the lost moisture of your skin during those hot summer days. It's one of the most important summer skincare tips. Make sure you invest in a moisturizer based on your skin type. Some key ingredients that you can look for in your moisturizer are vitamins A and C and SPF 30. 
It is advised to apply your moisturizer right after your bath. But, you can just use it after your mid-day face wash or as many times as you want. 
8. Avoid heavy makeup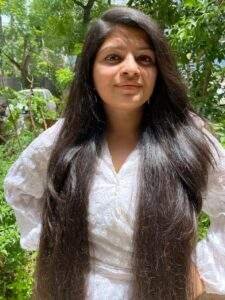 I am all for a woman making their choices and wearing as much makeup as they want. But, when it comes to your skincare, you need to be careful of the amount of makeup you wear. 
Wearing heavy makeup and using loads of beauty products can easily burden your skin beneath them.
Humidity and scorching heat create a negative impact on your skin's ability to breathe completely. Instead of wearing heavy beauty products every day, you can replace them with tinted lip balm (with SPF 30 or higher) and moisturizers (again with SPF 30).   
9. Exfoliate your skin 
Your busy and running lifestyle easily burden your skin with dirt and mud. Thus, your summer skincare routine cannot stand firm without exfoliating your skin. Use face scrubs twice a week at least to remove unwanted impurities from your face and exfoliating gloves to do the same to your body. 
10. Avoid the sun between 10 am to 2 pm 
Though sungazing has its benefits, this is the time that belongs to the sun. During these hours, the sun is at its finest intensity with heavy UV rays. There are high chances of getting sunburned. Thus, it is heavily advised that you not step out. But, if you have to, make sure you carry an umbrella with you. It is also smart to wear protective clothing for exposed areas like a shrug or button-down shirt. You can also invest in wide-brimmed hats that cover your face, ear, and neck from the sun's rays. 
11. Track your tub time 
It's summer and who doesn't love spending a sunny day doing some water activities? Juggling between workouts, beach days, and normal summer sweat, many people turn to showers more than once a day. 
While hygiene is important to handle the humidity and moisture, over-showering or staying in hot water for too long may cause over-dryness in your skin. Dryness happens because excess water strips off essential oils from your skin. The dryness caused by spending more time in water can also lead to inflammation and even eczema. Thus, you need to spend not more than 4 to 5 minutes in your bathtub. 
12. Wear breathable fabrics 
Fashion doesn't have to be uncomfortable, especially not in summer. The scorching summer heat makes it difficult to wear tight or skin-hugging clothes. Cotton is the go-to fabric for sunny summer days. It's light on your skin and allows it to breathe. Light and lose clothing make summer days a little bearable. 
Make sure you avoid any synthetic fabric as they are highly uncomfortable. They make you sweat more and cause itchiness and even rashes sometimes. This can cause skin infections too.
13. Choose the right skincare products
In your everyday summer skincare steps, you would be using many products. Before you invest in any of these products, it is important to know your skin type. This is not only important to boost your skin's healthy but it also keeps you away from any potential allergies. Such reactions on the skin cause impurities that can lead to acne and breakouts. Thus, you must choose the skin care product according to your skin type.  
These were some of my go-to summer skincare tips for you. Now, let's learn about some of the easiest home remedies that you can combine with these tips and make the most of your summertime:
9 Home Remedies to add to your summer skincare tips to keep your skin healthy & glowing: 
1. Turmeric
Filled with anti-bacterial properties, turmeric is the most potent remedy for dry or oily skin types. 
Steps to use Turmeric for your skin:  
Mix half a tablespoon of turmeric powder with chickpea flour.

Add some water or milk to prepare a smooth paste. 

Add a few drops of rose water. 

Mix it well. 

Apply this paste as a mask on your face and neck. 

Leave it till it dries. 

Wash it off with cold water. 
Turmeric increases the collagen production on your skin which keeps your skin glowing and fresh. 
2. Cucumber 
Cucumbers are great for detoxifying your body. They contain 96% water which them great to help with dehydration. 
Steps to use cucumber for your skin: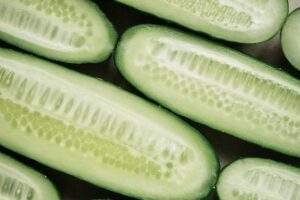 Prepare 3 tablespoons of cucumber juice. 

Add it to 4 tablespoons of rose water. 

Mix them well. 

Store this mixture in a spray bottle. 

Spray it a little after using your face wash.
Cucumbers are great for your summer skincare tips as they give your a cooling effect protecting your body from heat. 
3. Aloe Vera 
Often used as a healing ointment for sunburn, aloe vera comes with natural moisturizing properties which makes it the main ingredient in many cosmetic products. 
Steps to use aloe vera for your skin: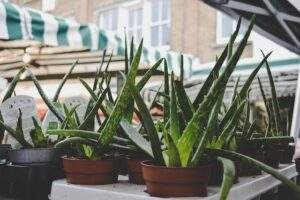 Cut a fresh aloe vera leaf and extract all the gel from it. 

Mix this gel with any of your homemade face masks. 

Apply evenly on your face and neck. 

Wash it off once it settles after a few minutes. 
You can also drink aloe vera juice every day or invest in the aloe vera gel which is readily available in the market. 
4. Yogurt 
Yogurt is one remedy that works wonders for all skin types. It is filled with rich nutrients that prevent inflammation and skin disorders. 
Steps to use yogurt for your skin: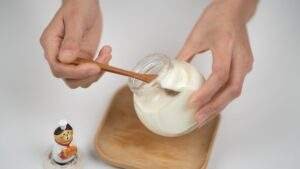 Take a spoonful of yogurt and add it to rice flour. 

Mix it well to form a paste. 

Use this paste to exfoliate your skin well. 

Massage your face and neck in round motions. 

Clean the residue with a cotton cloth. 

Rinse your face with water.  
Known for its cooling properties, yogurt is amazing for healing sunburn. It also protects you against bacterial and fungal infections. 
5. Lemon
Rich in Vitamin C and citric acid, lemons are best known for boosting collagen production and maintaining the elasticity of your skin.
Steps to use lemon for your skin: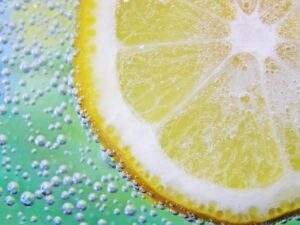 Perform a patch test on your skin before you do this.

Mix lemon juice and water in a ratio of 2:3

Apply this blend gently with cotton.  

Let it stay for 10 minutes. 

Wash with cool water. 

Pat dry your skin. 
A glass of lemonade every day has many summer skincare benefits like hydration,  boosting immunity, detoxifying your body, and keeping your skin glowing & healthy. 
6. Milk
Milk plays a crucial role in retaining your skin's glow by controlling the level of tyrosine, the melanin-controlling hormone that causes the skin to darken. 
Steps to use milk for your skin: 
You can directly apply raw milk to your skin. 

You can also include milk in any homemade mask. 

Form a paste with other ingredients, say gram flour. 

Leave it for a few minutes. 

Wash it off with normal water. 
Raw milk is probably the easiest accessible ingredient for keeping your skin supple, smooth & younger. 
7. Oats 
Oats are an amazing anti-tanning agent to lighten your skin tone and exfoliate it during the hot summer days. You cannot miss it from summer skincare tips. 
Steps to use oats for your skin: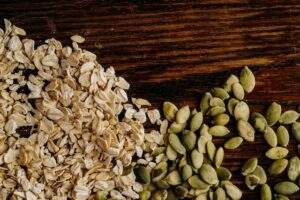 Take 2 tablespoons of oats and mix it with 3 tablespoons of yogurt. 

Add half a lemon to it. 

Mix it well to form a paste. 

Apply it on your skin for 10 to 15 minutes. 

Wash it with cold water. 

Pat dry your skin. 
Oats are a potent source of zinc and fight off pimples. They easily absorb excess oil on the skin and also help in retaining the moisture of your skin. 
8. Honey
Honey is great for moisturizing and hydrating your skin. Its anti-bacterial properties prevent infections and reduce acne and blemishes giving you spotless skin. 
Steps to use honey for your skin: 
Wash your face and pat dry with a towel. 

Now apply honey directly on your face and neck. 

Massage in circulatory motions for a few minutes. 

Let the skin absorb it. 

Wash it off with lukewarm water.
Honey also has bleaching properties which help you in fading pigmentation and scars. 
9. Coconut Oil 
Coconut oil is my favorite home remedy ingredient both for skin and hair. Rich in antioxidants and fatty acids, it reduces inflammation and is suitable for all skin types. 
Steps to use coconut oil for your skin: 
Use lukewarm coconut oil to massage your face and neck regularly. 
Coconut oil acts as an excellent cleanser and moisturizer. It keeps your skin acne free and healthy. 
Conclusion 
I hope these simple summer skincare tips were helpful to you. Your skin requires different care owing to different seasons.  However, summers call for extra care and protection because of the humid environment and the harmful effects of the sun and heat.  
Constantly changing your environment also impacts your skin. Switching between the heat and air-conditioned surroundings has adverse effects on the skin. Continuous exposure to the sun, swimming to stay cool, and then laying under the sun, and excessive humidity, all of these cause more damage to the skin. 
Thus, you must take good care of your skin by following these top summer skincare tips and suggestions. I hope you will enjoy the summers without compromising your skin. 
Which of these are your go-to summer skincare tips, don't forget to share them in the comments!