These 23 best self help blogs will help you in different areas of life. If you're looking for practical, easy-to-apply, and fun-to-read self help blogs, you are exactly where you should be.
There are millions of self help blogs running on the web right now. As my new year present to you all, I decided to bring you my list of best self help blogs. You can refer to them and learn from them if you wish to take your life to the next level this year. 
Whether you're a student entering college with all the confusion or a college graduate wanting to uplevel your existing knowledge with skill building, whether you are a work-from-home mom or a wanderer working remotely, whether you are building a start-up or running a business generating millions of revenue, these 23 best self help blogs have something for each of us.
23 Best Self Help Blogs for Your Ultimate Growth in 2024
Separating the wheat from the chaff wasn't an easy task, but I hope you will find the value that's coming for you. These self help blogs attempt to help you achieve your goals and bring your vision to reality. 
Aiming for your goals in thin air and actually sitting down to do the hard work are two completely different things. These self help blogs have been curated after hours of research for you to seek guidance from people who are where you want to be in life.
These are not just underrated but the most deserving self help blogs to be on this list. Each of these will force you to think about numerous ways in which you can make your life better through their content. Let's get into the list:   
1. The IlliniLeader's Digest

The IlliniLeaders' Digest is a self help blog run and managed by Illinois Leadership Centre. As you might have guessed already, this blog is all about leadership. If you are in any kind of leadership position like a recruiter, manager, or even a C-level job, this should be your go-to blog to learn about different areas of improvement as a leader. These include self-management skills, time management, virtual leadership, mental health for leaders and so much more. 
The best part is anybody can contribute to the blog as a writer. If you are interested in submitting your post, you can visit them to learn more about their process.  
They are currently running their "What is Leadership?" series. You can contribute to it by submitting a post sharing your personal definition of leadership and what it looks like for you in action. Make sure understand their demands before your submission.
2. Be More With Less 
Courtney Carver runs Be More with Less to help you simplify your life and handle the everyday overwhelm through her content. It is the perfect place for people who believe in minimalism, decluttering, and spending mindfully. As someone who always thinks "I don't have enough clothes to wear", her article about building a capsule wardrobe was a needed eye-opener for me. If you're with the same thoughts, I highly recommend you to read it. 
Courtney also has a podcast called Soul and Wit, where she sits down with her daughter, Bailey Carver, to talk about wellness, simplicity, and sectors to building and living a life you love. 
Along with her blog and podcast, Courtney also has a video course called Project 333 which is all about building your capsule wardrobe according to your body type, choices, and lifestyle. You can also join her community called The Simplicity Space to get better support and guidance. 
3. Muhlenberg College 

Muhlenberg College is located in the beautiful City of Allentown in Pennsylvania, United States. Among all the usual admission and college information, their blog really stood out to me. The articles around college life at Muhlenberg and everything related to everyday student struggles attracted me to include them in my 23 best self help blogs.
The Muhlenberg College blog covers different topics around student life. From housing, dining, & athletics to health & wellness and religious & spiritual life, they have your student life covered. 
The Vice President of Muhlenberg wrote an article titled "When the first semester of college does not go as planned" and it brought back so many memories of my college days. It is definitely worth a read. 
4. Afford Anything: You can afford anything, but not everything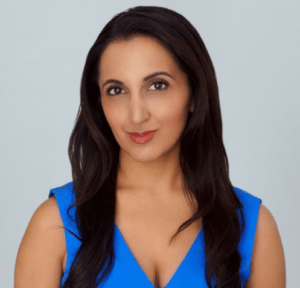 Afford Anything is a self-improvement blog related to all things money by Paula Pant. Paula is a financial journalist who is currently a Knight Bagehot Fellow at Columbia University. As the blog name suggests, Paula shares content that helps you to successfully escape the 9 to 5 and build the career of your dreams while focusing on your wealth journey. The main topic is money but the blog covertly helps you to focus on thinking clearly and make better decisions. 
The blog focuses on 4 elements: Financial Psychology, Investing, Real Estate & Entrepreneurship. It has a community of 70,000 newsletter subscribers.  
Along with the blog, Paula also hosts the Afford Anything podcast which has over 20 million downloads. Here she interviews researchers, academics, and authors on financial behaviors, decision-making, critical thinking, inflation, and everything about building your money mindset.  
5. Keep Inspiring Me

Keep Inspiring Me is the home for people looking for quotes, inspiration, stories, and ideas to help you keep moving toward your goals. The KIM creators believe that a well-timed quote can fuel anyone with inspiration and encouragement when they need it the most. Having 100,000,000 readers globally, they have been doing this since 2011. KIM has quotes for every possible situation you could think of. 
They have been mentioned on some of the biggest business sites like Business Insider, Entrepreneur, Huffington Post, Buffer, Bustle, and many more.
Along with believing in the power of inspiration, the Keep Inspiring Me team also stands firm in promoting the power of actions. The talk alone doesn't count. It is also the small steps towards the aim that make the difference and contribute to your personal development. 
6. Happier Human 

Happier Human is a blog by Steve Scott that talks about a wide range of self help topics. These include anxiety, goal setting, happiness, psychology, relationships, gratitude, mindfulness, quotes, and affirmations among many others. Happier Human aims to provide content that reflects "happiness backed by science". Scott has a book of the same name with a 4.2/5 rating on Amazon. 
You can also choose to spend some time reading their mindfulness guide and journaling prompts for anxiety that will aid you in your mental health. 
One of their recent blog that I loved reading was "11 Simple Ways to stop taking things personally". It immediately reminded me of the contrasting blog I wrote recently on "How to live in the moment". I could correlate them as a problem-solution pair. 
7. Project Hot Mess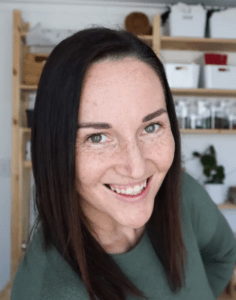 Krystal Kledion's Project Hot Mess should be your go-to blog if you are a mom in your 30s trying to figure out yourself while building a family. An amalgamation of posts about marriage, motherhood, personal growth, organizing your life, creating habits, affirmations, journaling, and TED talks, Project Hot Mess brings to you curated content that will help you discover yourself in ways you must have never thought. 
Krystal and her small team help you to meet your highest self as she shares her personal experiences combined with well-researched and science-backed content. 
If your goals overwhelm you, it's time to follow the Project Hot Mess and handle your goals in an organized and achievable manner. The best part about her work, she is a believer in taking action, which is something that I practice and preach. 
8. ThriveYard: The Place for In-Depth Career Success Resources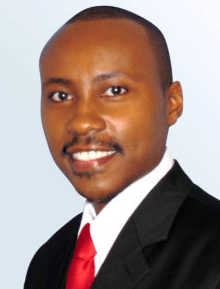 Duncan Muguku's ThriveYard is what you're looking for if you are confused about your career choices, want to build a kickass resume, write a top-notch cover, crack your job interviews, or simply want a job promotion. From helping you find your dream job to providing resources to help you excel in your chosen career, Muguku shares his content in the form of in-depth blog articles, infographics, ebooks, videos, slide presentations, and online training courses.  
Passionate about helping people succeed in their careers, Duncan is a one-man army building ThriveYard since August 2016. 
ThriveYard addresses career growth and personal growth in a very comprehensive manner. Thus, I had to include this amazing small business in my 23 best self help blogs for 2023. After all, recognition should be given where it is deserved. 
9. Natalie Bacon Coaching 
Natalie Bacon's blog is all about educating and promoting mindfulness among moms. It is what you're looking for if you are struggling to find yourself as a woman. A Type A lawyer and financial planner turned into an advanced certified mindfulness life coach, Bacon's blog and podcast guide on various everyday challenges that you might be struggling with while managing your family. Her aim is to help as many moms as she can.  
Some of the topics she teaches and coaches include mom guilt, helping an upset child, in-law relationships, time management, and marriage dynamics among many others. 
She also has her mindfulness community called "Grow You". If you're a mom struggling inside, while everything looks good on the outside. Grow You is where you will find the support you have been seeking. 
10. Unfinished Success: Reach Your Full Potential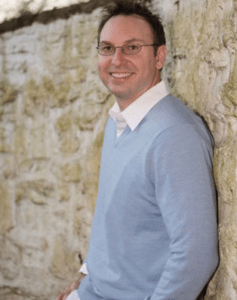 My favorite thing about this blog is the name itself. I love how it sends the message of improvement because success can never be measured. It has a different meaning for every person. The creator of the blog, Don, has done a tremendous job in bringing together the pillars of building a successful life. The blog includes content on mindfulness, positive thinking, personal development, quotes, and affirmations.  
Unfinished Success guides you on any part of your life that needs hand-holding with actionable advice that works. 
Don helps his readers reach their full potential with the tools and resources he provides. Whether you want to improve your mindset, get ahead in your career, build better habits, or learn to live in the moment, unfinished success has got you covered. 
11. Jef Menguin: Build Good Leaders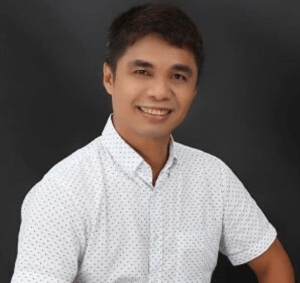 Jef Menguin's blog, as the tagline suggests, is all about leadership, teamwork, career development, and productivity. His blog will teach you not only to become a better person but also to build a healthy relationship with yourself. As a global advisor to CEOs and HR executives, Jef's experience brings curated content that is aimed to help you build a growth mindset as you set yourself on the self improvement journey. 
Two pieces of advice from Jef's blog that resonated with me were to build a daily writing habit and continuous upskilling by investing in your growth. 
While Jef's articles can be a great stepping stone for anybody wanting to improve their life, you should definitely check them out if you are in a leadership position, a recruiter, or a hiring manager. His workshops, webinars, and courses will certainly help you to amplify your growth. 
12. Up Journey

Next on my list of self help blogs is Up Journey. It is a team of writers delivering great content on a range of different topics like happiness, health, money, self-esteem, social skills, personal transformation, and work among many others. They have a whole section dedicated to books where they share literature and poetry on (probably) every area and situation in life. I loved their list of personal branding books and I am definitely adding them to my 2024 reading list. 
Similar to books, they have sections dedicated to quotes and gift ideas about different scenarios of life for which you might need a helping hand. 
Up Journey takes you on a journey of self-discovery while taking others along. It is a place of collective improvement, as a society. They also provide courses on different valuable topics like influencing, negotiation, self-discipline, etc. to help you achieve whatever you want.
13. Success Consciousness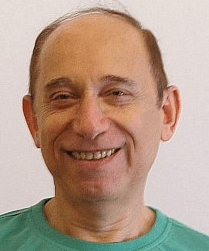 Remez Sasson started Success Consciousness in December 2001 intending to guide people to build a growth mindset, think positively, and live happy and fulfilled life. Sasson was highly inspired by his father who exposed him to the world of self improvement and personal development books at the age of 15. Since beginning Success Consciousness, he has written multiple articles and books to share his wisdom of personal experiences. 
You must read Sasson's content if you are looking for practical information and guidance to not just achieve your goals but also build your mental skills and inner power. 
Success Consciousness offers a huge variety of articles on different self-help topics like willpower, discipline, focus, time management, the law of attraction, creative visualization, letting go, mindfulness, inner peace, and a lot more among many others. 
14. She Owns It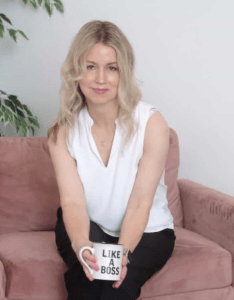 She Owns It is a passion project by Mellisa Stewart that aims to share inspiring stories of successful women. If you're in the beginning phase of your small business journey, Mellisa's content will help you sort out your everyday struggles. From marketing to freelancing, from business building to social media marketing, from finances to mindset, She Owns It has something for every digital creator.  
Mellisa is also inviting new bloggers to contribute to her blog. So, if you are interested in guest posting for her, this could be the right time to send her that pitch.
Featured in massive names like Forbes and HuffPost, She Owns It also shares the latest collection of books they are reading. Also, I love how the content is bite-sized, usually 500 to 600 words. This attracts the readers to hang out on the blog more.
15. Grown & Flown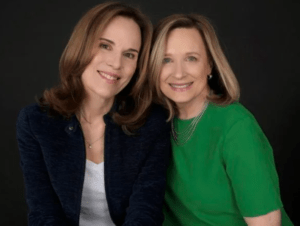 Grown & Flown is a blog by New York Times bestselling author Lisa Heffernan and her friend turned business partner Mary Dell. This is a blog dedicated to covering different issues related to raising kids of age between 15 to 25. They write about high school, college admissions, college life, good parenting, bad parenting, and lessons they have learned from other parents and grandparents. If you are a parent, this is where you should be. 
You can also join their Facebook group. It is a massive community of 140,000 members who are extremely engaged and supportive. 
They also invite research-based writings by professionals like doctors, psychologists, teachers, college professors, and even a college president. And, they pay you for your writing. So, if you are a professional who wants to share any of your wisdom, you must pitch them.   
16. Love and Life Toolbox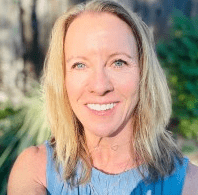 Love and Life Toolbox is an abode of resources about your emotional health and relationships by Lisa Brookes Kift. Lisa is a psychotherapist by profession and she runs her private practice in Marin County, California. Along with the blog, her website features a lot more useful content in the form of guides, courses, and other tools to help you. Her content is idle for individuals or couples who want to build healthy relationships with themselves and with each other. 
Her work has appeared in big names like CNN, Huffington Post, MensHealth, and more. She also offers emotional health and relationship consultations online. 
She also has a course called Break Your Unhealthy Relationship Patterns available for you at just $15. The course helps you become a better partner and make decisions that attract a better partner for healthy and happy relationships. 
17. The Blissful Mind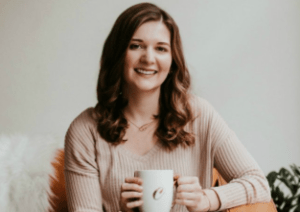 The Blissful Mind, as the name suggests, is to help you handle the feeling of being overwhelmed or burnout and have a calm mind. The blogger, Catherine, helps you to enjoy a more intentional and well-balanced life through her captivating content. Her blog is full of self-care, mindfulness, and productivity tips to help you become more organized with your thoughts as you overcome those self-doubts and learn to live in the moment.
Her favorite resources give you a curated list of books, podcasts, journals, planners, and blogging business tools that you can easily invest in to start your self improvement journey. 
Her "40 One Sentence Self Care Tips" is definitely one of my favorite reads from her blog. The best tip from the blog is "Small efforts will add up over time". This is what I practice and preach in my personal and professional life too.  
18. Life Goals Mag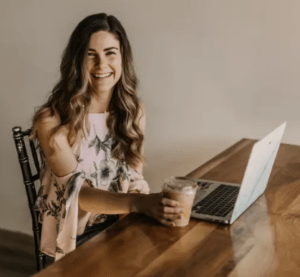 Life Goals is an online magazine for millennial women, founded by Coley Lane Bouschet. It provides you with inspirational content from female voices around the world, in the form of articles and courses. This helps you by making you more conscious and working towards being the best version of yourself and reaching closer to your goals. It stands by the thought of "You are your only competitor". 
The magazine aims to motivate millennial women to work towards their goals with self-awareness and authenticity. 
If you want to take your content consumption from Life Goals a step forward, you can also join their free community called Life Goals Collective Club. Coley created this community to give a space filled with fellow goal-oriented women who uplift each other with their unique opinions. 
19. Coaching with Bev Janisch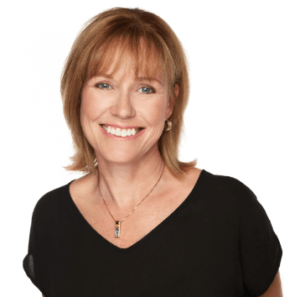 Bev Janisch is a transformational life coach with a background in nursing, meditation, and integral coaching. Along with the feel and vibe of her blog, it was her unique selection of topics that made me include Bev's blog in my list of 23 best self help blogs. For example; one of her latest blogs talks about using your challenges to determine your soul lessons. We all have heard about life lessons, but Soul Lessons was an intriguing and interesting read. 
Coming with almost a decade of experience in her field of work, Bev has worked with people worldwide to help them reclaim their inner peace and improve their sense of purpose. 
Bev also has multiple free resources that include guided meditations, YouTube videos, and curated communities for you to thrive. As a transformational coach, Bev is also the author of "Awakening a Woman's Soul: The Power of Meditation and Mindfulness to Transform Your Life." 
20. Insideout Mastery: Unleash Your Full Potential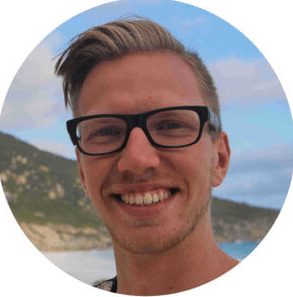 Insideout Mastery is a personal growth & self help blog by Mick de Boer. He provides readers with weekly articles to help them unlock their superpower and create a life they care about. If you're confused in life, if you have no idea about what you should do next, or if you are just exhausted with failures and setbacks, Insideout Mastery helps you to overcome these challenges and chase your dreams through consistent action. 
Mick's blog is filled with non-traditional, unconventional ways to help you get unstuck and start feeling motivated again to create the life you want. 
His ultimate guides on self-awareness, purpose, motivation, productivity, and success are some of the best-written works on the web. Self-awareness is definitely my favorite of them all. Also, his book recommendations must be added to your reading list, they are so good. 
21. Invjay.com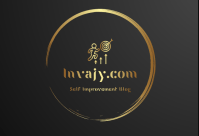 Invjay is a self help blog dedicated to motivating and inspiring you to help you utilize your full potential in different areas of your life. The blog has content around several different topics like mental health, start-ups, spirituality, and motivational quotes. It also has a section dedicated to inspirational short stories. My favorite on the list was The Saint and the Scorpion. You should give it a read here. 
Another good thing about this blog is that if you're interested you can submit a guest post to the website. But make sure you read their contribution guidelines before submission. 
Coming from a professional, the blog offers you a wide range of content on different mental health topics like depression, inferiority complex, anxiety disorder, stress management, sadness, gaslighting, sleep deprivation, brain fog, and many more. 
22. Learning Ninja: Improve Yourself. Improve Your Life!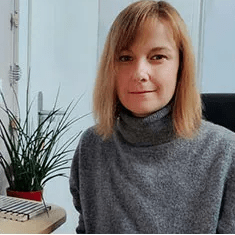 Learning Ninja is a positive motivation blog by Ninja. She is a B2B marketing manager and content creator by day and a self help blogger by night. Her blog is dedicated to sharing practical tips around major self-help topics like time management, goal setting, mindset, and self-promotion. Self-promotion is my favorite of the lot. 
Ninja also has a bucket of free resources to help you reach your goals with her goal planner, 14-page vision workbook, motivation desktop wallpaper, and many extra bonuses. 
Her Personal Development series is an extremely thought-provoking take on how it helps you to meet your negative side, the one that holds you back from achieving your goals. You can also attend her FREE Ninja Goal Class if you want to go deeper into her content. 
23. Alyssa's Creative Lifestyle 
Alyssa Katelyn's blog is dedicated to four pillars of personal development: self-reflection, productivity, routines, and self-care. As a morning routine coach, Alyssa's blog is all about building accountability in young busy women's lives and helping them discover the power of early morning me time. She emphasizes the importance of "Quiet Morning Me Time" as she likes to call it. 
Alyssa's freebies will help you gain back control of your morning time and include self-reflection in your daily routine in the most seamless way. 
I have been personally trying very hard to have a morning routine. While it happens easily for the rest of the year, winters make me lazy. No matter how hard I try I always end up stopping the alarm clock. So I am definitely giving her "Snooze No More" method a try. Will you? 
Conclusion 
These best self help blogs are among the most underrated of the lot on the web. I hope you will choose the best ones for you to improve your life and smash your goals in 2023.
Don't forget to comment about your favorite blog from the list.
I'll see you soon.