Have you ever witnessed how listening to podcasts expands your perspective towards in life? Do you ever listen to an industry expert or a leader and it just breaks your mould and broaden your horizons? Well, in this blog, I am about to share why should you start listening to podcasts if you haven't done that yet. 
My tryst with podcasts started during the COVID-19 pandemic. I was frustrated watching videos and mindless scrolling during lockdown. Then podcasts came as a savior in my life and now they have become a regular part of my daily routine. Whenever I am traveling or I feel lost in life, I open Spotify. 
Podcasts have been around for a long time. Listening to podcasts clears your mind and puts things in perspective when you are lost or you feel like doing nothing. 
There is a podcast for every possible topic like education, relationships, mindfulness, meditation, business strategies, science and technology, etc.
As per reports, the US has the most active listeners of podcasts. One-third of the US population listens to podcasts.
So, let's dive into learning the hidden benefits of listening to podcasts and how they can improve your life. 
9 Hidden Benefits of Listening to Podcasts for You
There are many benefits of listening to podcasts. Along with calming your mind and broadening your perspective toward life, they do so much more. Before we explore them together, let's look at two of my favorite podcasts. 
The Best Podcasts to listen to: 
Though there is a whole list of best podcast, here is my favorite podcast that has held me strong in the most clueless times of my life. 
These are the people I tune into because of the positivity they execute and the calmness they instill in me. 
Manifestation Babe by Kathrin Zenkina 
I don't think I will ever get enough of talking about this woman. I have already shared how I love and adore her in my favorite content creator's blog. 
While there is so much I can say about her, her podcast has had a great impact on my mindset. 
In one of her podcast episodes, she said "Breakdowns precede breakthroughs". 
Somehow, this has stuck with me since that evening when I heard it on my walk. 
Every time, I feel disheartened or feel things are not going my way, I find myself remembering her words. They instilled a lot of self-belief in me. They remind me that I am so much more than my bad days. 
Hence, if you ever feel lost in life, or you feel like you are not enough or you feel about wanting more money for yourself; do yourself a favor and listen to The Manifestation Babe Podcast on your favorite app. I listen to it on the Apple Podcast. 
Now, let's learn more about the benefits of listening to podcasts. 
9 Hidden Benefits of Listening to Podcasts
Here are some of the most underrated benefits of listening to podcasts that anybody can enjoy at their pace:
1. An Easy Way to Enhance Knowledge and Learn New Things
One of the obvious and most important benefits of listening to podcasts is that they offer an opportunity to increase your knowledge base and learn new things.
Whatever your area of interest is – history, science, language, current affairs, strategies, etc. you can stay up-to-date with the latest developments.
Even it can give you a competitive advantage in professional life. You can listen to experts and industry leaders who share their insights, experience, and guidance that you can implement in your professional & personal development.
2. Reduces Screen Time
In this digital world, where everyone is either on their phone or laptop, podcasts offer a screen-free form of entertainment.
The blue light that emits from the screen is not good for the eyes. Studies say that if you are glued to a screen before bedtime, it will disrupt your sleep.
So podcasts provide an escape from the negative effects of using screens.
In this way, it reduces eye strain and gives your mind much-needed relaxation.
3. Boosting Creativity 
As listening to podcasts does not involve watching visuals, it gives your brain rest from watching and allows listeners to dive into their imagination and create a mental picture of the storyline and narrative.
Many podcasts involve interviews with industry leaders and creative people who share their stories, experiences, challenges they faced, and how they overcame them. 
This makes you more attentive while listening to them and helps you gain a new and different perspective towards things. You try to find answers to your problems and this can ignite your creativity.
4. Improved Focus and Attention Span
In this world of social media addiction and mindless scrolling, the question is how to find calm and become more focused in life. But you also don't want to lag in what is happening around the world.
Here podcasts came as a savior. Immersing yourself in discussions, you try to comprehend it correctly. This helps you increase your attention span as you concentrate better. 
5. Become an Active Listener and Improve Communication
Given the audio format, podcasts require attentive listening to comprehend the insights and knowledge from them.
They have interviews with different types of personalities who have diverse views. Their way of expressing themselves, and putting up their point is unique.
To grasp what they want to convey requires active listening and an empathetic approach. It helps in developing a better understanding of different perspectives and opinions, thereby building empathy and improving your communication skills.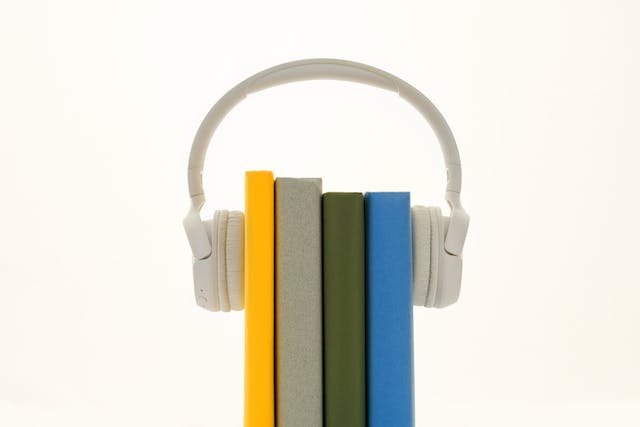 6. Productive Multitasking 
Though I don't support multitasking, podcasts are a great way to engage your mind while doing mundane tasks.
Whether you are going to the office, doing household chores, or traveling, you can listen to the podcast as per your mood or of your favorite genre, whether it is comedy, stories, educational, etc.
This can help turn your boring tasks into enriching moments. For example, I usually listen to my favorite podcasts on my evening walks and they make it more fulfilling. 
7. Helps in Networking with Like-minded people
If you have been listening to podcasts for some time, by now you know which podcasters have similar interests to you. These podcasts have online communities and social media groups where you can engage in discussions, share your views, and connect with like-minded people.
Even attending live podcasts and meet-ups in your city can allow you to have face-to-face interaction with fellow listeners. This can even turn into building new connections and friendships with these people. 
8. Personal Growth and Development
Regular listening to podcasts opens your mind to new things. It encourages you to accept different perspectives and develop a deeper understanding of the complexity of diverse human experiences.
It encourages you to appreciate little things in life that you often ignore. It challenges your existing beliefs and allows you to try out new ideas. 
9. Reduces Stress and Anxiety
Listening to podcasts on topics such as mindfulness, and stress management and implementing those strategies can help you in your emotional well-being.
After a long, tiring, and exhausting day at work, you can just turn on a meditation podcast and relax your mind. 
Is Listening to Podcasts Good for Mental Health?
The popularity of podcasts has led to many benefits of it and one of them is mental well-being.
Listening to podcasts can help people in managing daily stress. According to a recent study, a mindful meditation session can help you develop empathy, improve your mood, and boost self-compassion.
When you are feeling low, listening to a comic podcast can help in changing your mood. When you are laughing, your brain releases endorphins and lowers your cortisol levels, this improves your mood and adds to the overall improvement of your mental health. 
3 Benefits of Listening to Podcasts for Students
Podcasts can be an alternative learning method for students as well. Let's learn why students should listen to podcasts.
1. Encourages learning on the go
Podcasts offer the flexibility to listen whenever and wherever you want. Whether students are riding in a bus or at home or not in a mood to read the book. It allows you to learn not only about curriculum subjects but also about new topics. 
If you have an interest in a subject that is not part of your syllabus, you can listen to an educational podcast and gain more knowledge about it.
As you learn new things, it gives you a new topic to discuss with fellow students and teachers.
2. Strengthening Listening and Comprehension Skills 
These skills are important for academic as well as career success.
With the advancement of technology and the presence of social media, students are way more distracted.   
By integrating related podcasts with studies, teachers will give a new experience to students. It can make learning engaging and interesting. Listening and understanding podcasts requires attentiveness and comprehension skills. 
In the professional world, you need listening and comprehension skills to succeed. Whether you choose to become an entrepreneur or an employee, you need to communicate with your customers, clients, and co-workers. 
Thus, listening to podcasts is a great way to set a foundation for your growth and success.
Students, whose native language is not English, will learn how the different words sound. It will help them improve their pronunciation and English Speaking skills. Thereby, building their confidence.
3. It is a Boon for Visually Impaired Students
As it involves listening, it is a very convenient and helpful method of learning for them. Before the kids start learning braille, they can start learning better with their listening abilities.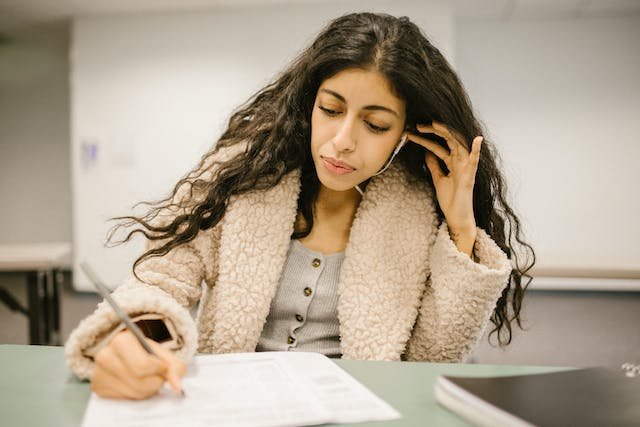 How Podcasts are a Blessing for Senior Citizens? 
Staying active and connected is a major concern with aging. After the death of a spouse or friend, social isolation causes a serious problem for their mental health. Their children are busy with their families. Grandkids are busy with their studies, careers, and friends. Due to chronic illness, they can't go out alone.
Here, podcasts can help them deal with loneliness. They can relate to it more. It's like an old-day radio experience for them, that they can listen anytime they want.
1. Provides Variety of Content 
They can listen to comedy, stories, interviews, and history anything to their taste. For entertainment or want to stay updated, podcasts are a savior. In this way, they get new topics to talk to others and kids in their families. They will not feel left out.
There are some podcasts, especially for senior citizens. They can listen to them.
2. Mental Stimulation  
Listening to podcasts will introduce them to new things and views. Forcing them to re-think their perspective towards life. This will spark new thoughts and imagination in them.
It becomes a mental workout for them as it will stimulate the brain. It will work to boost their mental well-being
For seniors, who have vision issues and difficulty in reading books, podcasts are a great source of spending quality time.
Conclusion
Regular listening to podcasts not only widens your perspective but also works wonders for your mental well-being.
There are a lot of podcasts for every genre- hop on your choice as per your preference. 
By now you have understood that listening to podcasts is much more than a way of passing the time. It opens the door to your personal and professional development. It can impact your life in a way you can't imagine.
Spotify, YouTube, Amazon Music, Castbox and Google podcasts are some free places to listen to podcasts.
If you have not listened to podcasts ever, you now know what you are missing.
I hope this blog has given you enough reasons to tune into your favorite creators of podcasts and get to know them in their raw, authentic forms, which is usually not possible in video content. 
I hope as soon you finish reading this, you will be tuning into a new podcast episode that will build your mindset and broaden your perspective towards life.