Manifestation, what is it? Ever since I started my writing journey, I have heard this word a gazillion times already. But, what is the true meaning of this word? Why is it so hyped up? And, above all, what is the importance of this word? 
Hi everyone, welcome back to my blog. Today, I'll be talking about manifestation. The power of feeling it and the results it can bring into your life.  
All of us have hopes and dreams. There are goals we want to achieve and desires we want to tick off from our lists of achievements. And all of it requires consistency and persistence. But, along with regular efforts and actions, manifestation is the trait that separates successful people from ordinary ones. 
Merriam Webster defines manifestation as the act or process of making something evident. When you are driven by an innate desire to achieve something, when you own your goals and live as if you have completed them, that is when you manifest your life. 
Manifestation is all about turning your thoughts and ideas into reality with the simple power of self-belief and attraction. 
What does it mean to 'manifest something'?
To put it in the simplest words, you manifest something when you feel it is already yours. You manifest something when you act like you already own it. And, you work towards turning that thought into your reality. 
When you manifest something, you are declaring to the universe that the job you are dreaming about or the lifestyle you wish to live, will all be yours soon. 
I never knew manifestation as a concept until I stepped into the world of wellness. But, now when I look back I realize that I was manifesting the life I am living today for a long, long time. I just didn't know that my thoughts, desires, and actions to own a blog and run my freelance writing business are what is called manifestation in the real world. Funny, right? I know. 
The Power of Manifestation 
The power and strength of manifestation are not limited to thoughts, dreams, and actions. The most important ingredient of manifestation is to self-believe and have faith in the process. It is to know that what you are manifesting will be yours. 
Manifestation can be intimidating to some people. Especially in times like now where everyone seems to  "manifest" their dream life while they lack it in reality.
Sometimes, it is just easy to convince your mind of what your heart has already accepted. Even when it's not true. The concept of manifestation is pretty much a similar case here with a lot of people around. 
No, I am not saying they are wrong to do it. But, the process they follow surely is sometimes. 
How do you manifest? 
The power of manifestation comes to life when you combine your thoughts and desires with self-belief, positivity, and true intentions. This is how you manifest and turn them into a reality.
The foundation of manifestation is the right mindset. Until you develop a positive attitude towards life and stop self-pity, the universe won't work in your favor. 
Let's talk with a real example. 
I started my freelance writing business with blogging as my core service. 7 months into the business, I knew that I want to expand and provide more services. I chose to learn in-depth about email marketing. 
While I was consciously going out and about to learn and practice this new concept, I received a lot of signs from the universe. These signs ensured me that I am on the right path. One of them was getting a free Email marketing course in my inbox from one of the successful copywriting agencies I have subscribed to. 
Another important sign was receiving an inquiry for Email Marketing from an established Wellness company in India. Guess what? Presently, I am working with two Email Marketing clients 😉 
So, yes it works. And receiving signs from the universe is an important step to know that whatever you are manifesting is about to be yours.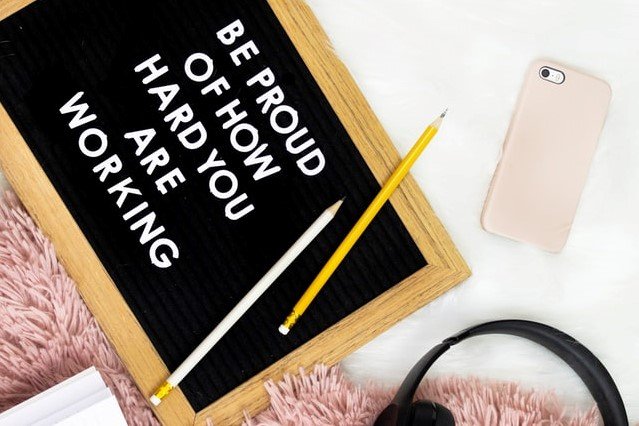 Principles of Manifestation
You know the meaning, you understood its power and, you read a real-life example. So, the bottom line is, it does work. But, what should be the step-by-step path to follow? 
Let's see: 
1. Self-belief and faith: The very first rule of manifestation is to believe in yourself. If you are not loyal to your dreams, if you don't believe in yourself, remember, nobody else will. Don't underestimate your potential and be resilient on your journey. 
2. A plan of action: You have acknowledged what you are capable of.
Now, it is time to have a plan of action. The road towards achieving your goal is never easy. But, it is always good to have a clear picture in mind. 
3. Taking action: You began with faith in yourself. You made a plan to put all the pieces together. Next what?  What comes next is the core of manifestation – taking action. Everything said is easy until you get into the process and do it. 
4. Stay focused and stay positive: Will it be easy? No. Will it be worth it? Absolutely. There will be times when you will find it hard to cope up with the changes. You face setbacks too. But, here's the truth – What's a journey without some speed breakers? Keep going. 
5. Visualize and practice gratitude: And, all the efforts finally pay off. You have achieved it. Now what? Visualize. See what got you to your achievements. Was it the original plan? Or, you had to tweak it a bit? Analyze your journey. Be grateful for your achievements. Practice gratitude.
6. Level up your beliefs: You wanted it. You manifested it. Now you own it. Next what? Shall we get on to the next goal now? Hell yes!!!
Conclusion
I would not have shared this topic with you had I not experienced it. The power of Manifestation is real. 
I believe I was able to share some positive insights from my story with you. I hope you enjoyed reading it as much as I did while writing it. 
Start your manifestation journey now. Sit with a pen and paper. Create your dream list. Take baby steps. 
Remember, one dream at a time. 
I'll see you with something new next time. 
Till then, as usual, here's my Instagram and LinkedIn to join me on my entrepreneurial journey of becoming a successful freelance writer. 
Thank you for hanging around on my blog. 
Stay well and stay safe. 
See you soon!