Reading as a habit holds the power to transform and uplift your wellness quotient. Reading is an important part of every successful person's lifestyle. It is truly a hobby that makes a lot of difference in people's mindset.
Hi there, welcome to yet another read in my home. I hope you guys are doing well. Also, I'd like to believe that you are enjoying the topics that I am bringing for you.
Thank you for showering so much love on my last blog. You truly overwhelm and amaze me with your feedback every time.
So back to the topic now. Today, I am here to discuss and touch upon a very important aspect of my life as a writer – Reading.
Stephen King says that 'If you want to be a writer, you must do two things above all: Read a lot and write a lot." While I have been consistently feeding my passion for becoming a writer by doing the latter for as long as three years now, I have recently begun to take the former sincerely too.
Being a literature student, reading is expected to be a part of your routine. But, it was a little different for me. While I explored myself as a writer and absolutely loved writing, I was never an avid reader. But, ever since I have turned my passion into my profession, reading has never slid off my schedule.
While I am not here to discuss reading with respect to writing, let's get back to the topic and discuss reading with respect to you.
Reading is truly a habit to set you apart from the crowd and help you improve not just your knowledge but also your mental wellbeing. Each book you read isn't just an addition to your personal library but it also adds to your all over improvement.
The benefits of reading are not limited to the visual growth of an individual, i.e. the elevation in vocabulary, improvement in their speaking skills, and refinement of knowledge. But, there are many covert benefits to reading on an individual's persona as a whole.
Here are 5 reasons for you to get started with a book right now:
Reading paves a path to meet yourself
Reading open gateways of a new world to the reader. You begin to enjoy the content of a book and thrive to know more about it because it creates a sense of belongingness to the reader.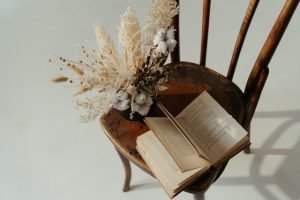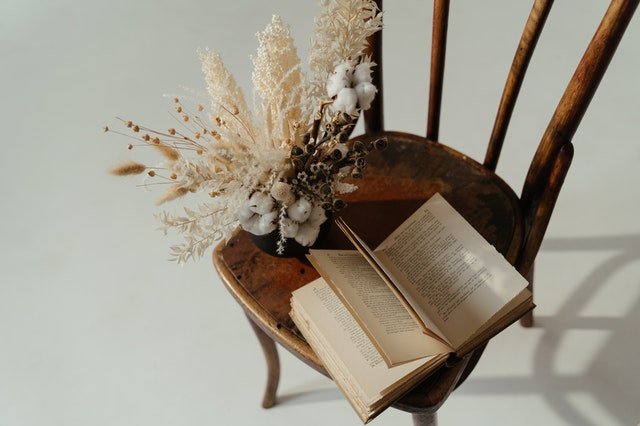 While you progress with the plot of the book, you are so intrigued by the incidents, characters, detailed descriptions of locations, and all the other things that you find yourself as a part of the plot.
Hence, reading helps you to discover who you are and what your aspirations are in life. It helps you to create new dimensions of your thoughts and ideas. It allows you to extend and expand these thoughts as much as you can.
Hence, every new page of every book you read is a new chance for self-discovery.
It reduces the level of stress
You, your book, a coffee mug, and absolute silence in the surrounding. Oh yes, and a balcony with a view – may be as simple as your house garden. How calming does that feel?
I know, I know I can understand the serenity that runs down the spine and makes everything feel so soothing. Reading without any distraction is a blessing in disguise. It helps to reduce your stress. Also as per researchers, reading propagates an easy, better, and healthy sleep. This is why it is often advised to read before going to bed.
Even though there are a lot of ways to cope up with stress, reading has got its own charm. The next time you feel uneasy, just take a deep breath. Open your current read or maybe a blog [mine ;)] or probably any other column that you enjoy reading and begin reading it with a calm mind.
Before you know, the unwanted feeling would have vanished already.
Reading improves your concentration level
Social media, OTTs, mobile phones (as a whole) tend to play a significant role to destroy our concentration level on a daily basis. And, the habit of reading is what rescues us from it. Moreover, it restores it too.
Reading is similar to watching your favorite series. The difference is of the medium or the mode of communication. Once you develop an interest in a series, it is hard to skip or leave it incomplete.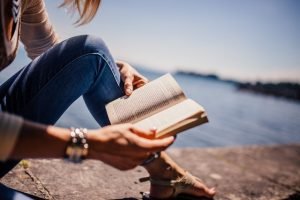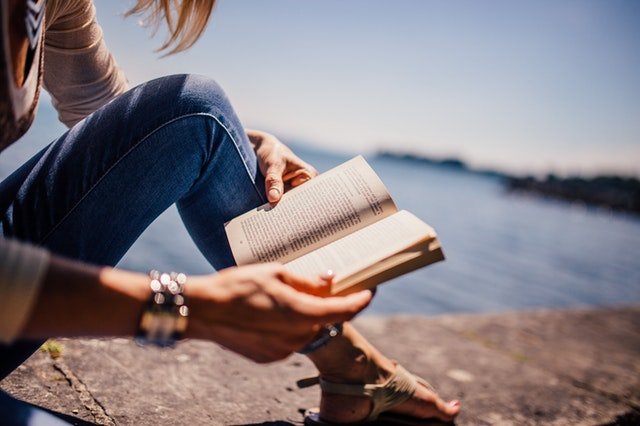 Reading as a habit is something similar. Once the interest is developed, it is hard to give up on the plot or content of the context.
Hence, developing a reading habit increases your level of concentration and makes you more focused and aim in life.
It builds your emotional health
Do you ever cry, smile, or laugh out loud while watching any movie or series? What a silly question, Shweta.
Of course, I do.
I know right.
Well, reading does the same but in a little more effective way. Books are packed with emotions. Whether is it fictional or non-fictional, it has a lot of emotions attached to every page of its story. Sometimes you'll have real tears while reading the heartbreak of the character and sometimes you'll smile and laugh when the character wins in life in the book.
Reading teaches us emotional upliftment. It transports you to the story and makes you fall in love with the protagonist or it makes you hate the antagonist. Every book is an amalgamation and blends of various emotions and they help to grow us with the same.
Reading aids in building your critical thinking
Including reading in your daily schedule can lead to an improvement in your thinking ability. It increases and influences the decision-making skills of an individual by sharpening their critical and analytical thinking.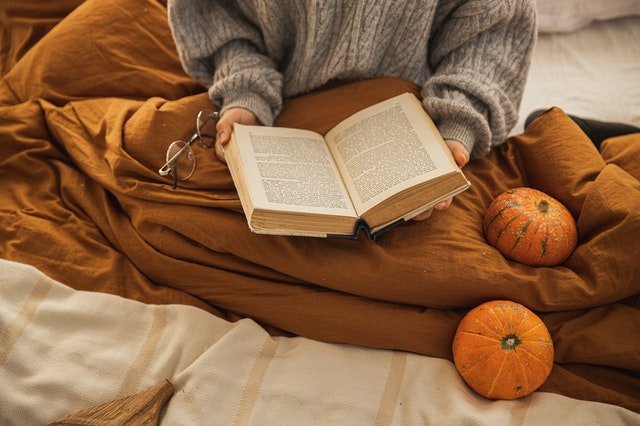 It makes you intelligent. No, I am not referring to the academic intelligence of a person. I am rather talking about intelligence in terms of your creativity. How does that happen? Reading helps you to connect with the people in the stories and allows you to analyze real-life situations.
The process of reading processes a lot of information in our brain at one point in time. It broadens our perspective towards both the content and context of the book. It is not just important to improve our vocabulary but it plays a very crucial role in our overall development too.
Conclusion
We have all the positive reasons to incorporate reading into our daily schedule and make it a part of our routine. Reading is different for everyone.
After all, we are human beings with different interests and choices. Therefore, reading as a hobby shall never restrict you. It should, instead, empower and embrace your personality.
So, what are you waiting for? Understand what field of knowledge excites you. Try to find what gives you the adrenaline rush and simply choose it for your well-being.
You don't need to buy thick books to invest in yourself. You can very much opt for the free pdf versions available on the internet. There are a number of free digital libraries and they are a pool of knowledge and life lessons.
So, go ahead and develop a reading habit. You are absolutely free to not be a bibliophile.
A bibliophile is someone who is addicted to reading. I don't consider myself a bibliophile but reading is very much a part of my daily routine. And, it is the very reason I am able to show up here and do what I love doing for you guys – write.
Thank you for READING and sticking around my blog though.
I am truly blessed to have you on my READERS LIST.
Do comment about the current book you are reading. Mine is – "On Writing" By Stephen King.
Also, feel free to reach me out here, if needed.
And, do select a book for yourself if you haven't already.
See you on Wednesday!!!
Bye!!!