How to increase your productivity? Increasing and improving your productivity is a very sensitive and sensible topic to discuss. A lot of us are relentlessly ranting about not meeting the desired goals. We tend to blame it on many other things in life but fail to acknowledge our deeds.
Hello everyone, welcome back again to my home. I hope you are being productive at your level in life. Because, honestly, I am doing that to my best these days.
No, not boasting about my work life. Just here to share my stance as always.
Today's read is going to be a comparison of my daily life schedule before and after August 2020.
So, I assume all of you know that I run this blog, my freelance writing career, and GIF education (a start-up by my friends, I am the content creator) simultaneously.
Handling all this isn't easy but it isn't as difficult as it seems. I was recently told by a friend that she admires the way I am being so productive nowadays.
Well, it wasn't always the same. It took me some good time to understand the importance of time and life. Time is slipping out of our hands like sand and honestly, nothing can be done about that. As they say, time doesn't wait for anybody.
But, to make a difference, all we can do is align our deeds with time so that things work in our favor.
The question is, how do you do that? How do you achieve productivity?
Hence, here are the reasons for a lack of productivity for most people and some helpful tips to conquer them:
1. Social media is the biggest hindrance to productivity today
I would not be wrong if I say that mobile phones and social media are nothing less than drugs today. I mean, the addiction is unreal to a lot of people (including me).
I'd admit I was an Instagram addict. Scrolling on Instagram was a very serious addiction for me.
The lockdown period began in March 2020 and it had me doing these four things only – Social Media scrolling, Netflix, Eating, and Sleep. I was doomed. No academics to divert or keep me occupied, no entrance exams or competitive preparations, only these four things.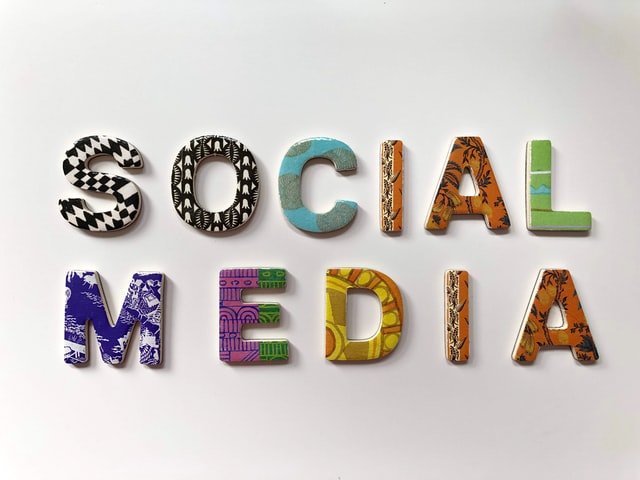 All this was happening while I was seeing my younger brother continuously operating his business from home. I just used to be lazy and redundant. I would like to mention it was his level of dedication to his work that motivated me to take my dream seriously.
Someone has said it very rightly, "you are the company you keep". And, spending the entire lockdown period with him taking his work so seriously, gave me the wake-up call to take my dreams seriously too.
Then came May 2020. It was truly the month that changed my life. It did. All the time I was wasting on Instagram and Netflix, I replaced them with Youtube.
And, within 3 months of education through Youtube, I was ready to be a professional writer.
I started with just a blog. And all the time I was otherwise wasting on Instagram, I used the same platform and time to market myself as a professional writer and blogger.
The bottom line is there is always a way, you need to change your mindset and the way you perceive things.
If you like being on social media, use it to empower yourself. Because it is indeed the most powerful platform today.
2. Wrong or no time Management kills productivity
I began with a blog initially. But, today I am managing three things simultaneously. I am the same woman who used to self-doubt if she'll ever become a writer or not.
The greatest key to productivity is time management. "How to stop worrying and start living" by Dale Carnegie was the second book I read on my professional writing journey.
There are these lines in the book that has got imprinted on my brain ever since I read them. They were – "One thing at a time gentleman, one day at a time."
I used to wonder earlier about how successful entrepreneurs emphasize the power of a to-do list.  You know, I would think about how it helps in reality? I mean, what if you just write and don't follow it at all?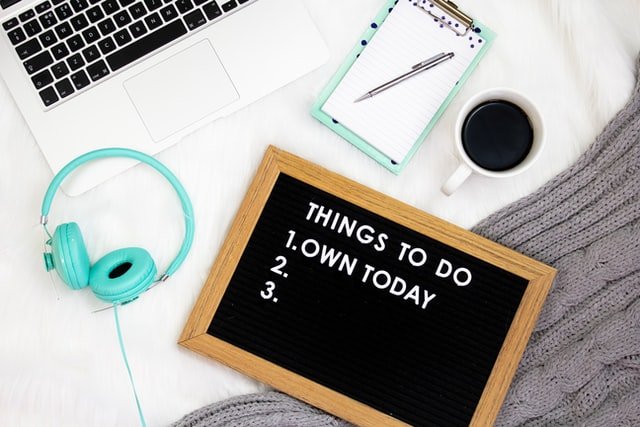 But it has been almost two months since I began keeping a to-do list. And to my surprise, it works. And now, I do not sleep without writing a to-do list for the next day. Every small or big task for the day goes there. And each of them is checked as soon as it is completed.
Yes, there are days when my laziness overpowers and I miss or postpone one or two of these assigned tasks. But, one thing that I do not take lightly is what has to be delivered to people other than me. I have learned to become very punctual with all my responsibilities.
Especially the ones that include someone else's dependency on me (my freelancing clients).
It will take me a lot more time to divide my day literally by time and stick to it. But, till then I am taking baby steps to become the woman I aspire to be – a successful writer.
3. Lack of concentration hampers the motion of productivity
With our lives dependent on so much technology, concentration and mindfulness have taken a sincere back seat.
It used to happen so many times when I'd find myself distracted by some of the other things. Be it social media, Netflix, or just people around.
Our mind is too fragile and it needs to be trained consistently to become more patient and develop concentration. Lack of concentration is the most serious issue that creates a barrier between me and my work.
There are a few things that I swear by while writing my blogs or doing anything else that is important for my business.
The very first thing is I sit alone in my room. Concentration is an important factor in writing.
I know, it might seem easy to let words out and begin typing but at times the struggle is real (especially when you have a deadline to meet). I do not allow anybody to disturb me while I write. Because once it begins, then it does get easy.
The next thing is I keep my phone away from me, at least I try. I have done it 3-4 times and it does work. The day I have my phone around me, the temptation to check notifications is real. Hence, I end up getting into one thing and another. Therefore, I try my best to keep my phone out of my sight until I complete my target word limit of the project for the day.
The most important thing is I read. Reading is the most beneficial exercise to improve your concentration level. If you wish to know, feel free to read my previous blog if you haven't already. Reading does affect the period we dedicate to a particular thing. It is very helpful to our mental wellness too.
Conclusion
Productivity isn't science. It is a choice, a decision. A decision you make every day. I do things that are important to me for the day. And, I do them happily. Yes, I tend to push and postpone tasks but they are never the ones that are a priority to me.
As they say – It seems difficult until you do it. Well, the saying does hold truth within it. I can vouch for it.
I hope you enjoyed this one as much as I did while comparing my daily life schedule.
Thank you for hanging around on my blog and being such a motivation to me.
I truly appreciate each of you.
Thank you.
Happy Reading!!! Hope this helps in elevating your productivity level too.
See you on Sunday <3
Bye!!!