Happiness with family truly lies in the smallest moments. Life throws harsh realities on each of us. It makes us stand in the most bizarre situation we could ever expect. Times when the world tends to bring you down but your family chooses to stay and hail your existence.
Finding happiness with family is not only about luxurious visits and expensive outings. We all have our parts of ups and downs in life, and each one of us goes through those thick and thin moments. But, what matters is how we overcome them and who all are those very few in the crowd of billions to support us during those difficult times.
More often than not, when everyone fails to understand us including our closest friends or our partner when we end up giving up on ourselves, it is our family who sticks with us holding us from falling apart in every manner.
Problems never come informing beforehand or they never arrive with a warning, they just happen. This is what they call 'life'.
While individual sufferings take much longer if not shared with anybody, a family facing tough times gets through it in a comparatively calm manner provided all the members are cooperative enough to understand each other.
Those difficult hours of testing keep the family bound together in a strong grip. But, how does a family help you in your tough times? What is it that you should choose to get yourselves out of the most undesirable situations?
Sometimes, the easiest thing to do is give experience happiness with family is to give them your time. Sharing your time with them can solve almost every problem. If it can't solve it then it can at least give you the strength and understanding to face it with a composed mind.
5 Simple Ways to Find Happiness with Family
1. Plan a family get-together:
A family that eats together, stays together. Owing to this running lifestyle, you might not remember the last time when you had a proper meal with all your family members.
When things go wrong, plan a get-together or catch up with your cousins and their families over lunch or dinner.
This might not solve the problems at all but those cheerful laughs and little moments of happiness would lighten the mood and help you to distract your mind toward something that's not stressful.
2. Talk more among the family members:
Sharing the pain reduces the sorrow. Communication is the key to a lot of problems. Casual conversations are so important.
Therefore, you must allow your parents and elders to speak their hearts out to you and share all those ongoing mental difficulties with you so that can be solved together.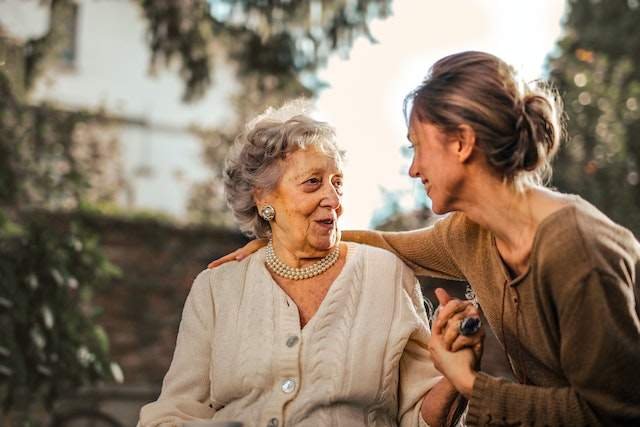 I know some of you might find it difficult to pour out your issues but taking a small step will help gradually.
3. Go out with the babies:
No matter how serious of an issue could be, the innocent smiles and giggles of the youngest members of the family take away all the pain. There is nothing more soothing than a little one's smile.
Playing with kids, no matter the age releases stress so much. Even if it is for a shorter period, you tend to forget and walk away from your worries and live in that moment with your babies.
So, if you have your nieces or nephews or even your kid/s, make them spend their day with the elders of the family. Adjust your schedules and have time for them. It will also add to your family's wellness.
4. Meet your grandparents:
Having nuclear families is the most followed trend today. People have separated themselves from their parents who are now old, be it for work or any other reason.
Our elders understand us the best and none can do it like them ever. Hence, meeting them for a while during those difficult times and sharing it all reduces the stress to a great extent and boosts our mental potential to deal with the situations too.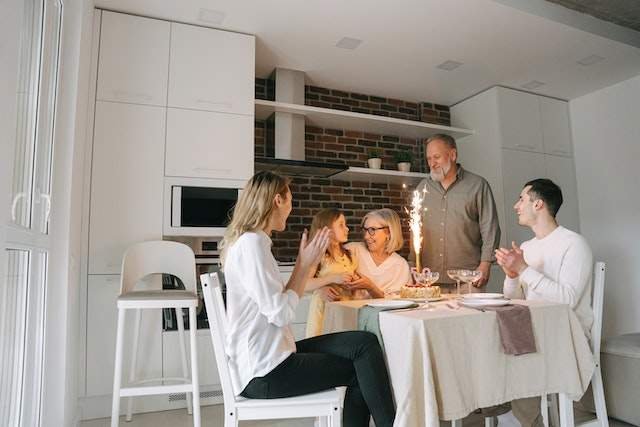 Their experience will speak volumes. Even if you don't find an absolute solution you will find a way or other to begin finding a solution. And the sense of belonging, feeling cared for itself will give you the happiness with family you've been seeking.
5. Plan a visit to that common favorite place:
Changing the surroundings and the environment can prove to be a great decision to help the family come out of stressful circumstances.
It will make it easier if you take your family to visit that common favorite picnic spot for a day or any destination for some days to spend more time with each other and enjoy yourself.
Conclusion
A quick skip from this running lifestyle to reminisce about good old days and live them again is probably the sweetest way to escape worried and restore happiness with family.
Sharing doubles the joy and lessens the sorrow. And, there is nothing better than your family to feel it.
"That's what people do who love you. They put their arms around you and love you when you're not so lovable." ― Deb Caletti
Difficult circumstances and absurd situations are part of life. One cannot skip or escape them. What defines our future is our perspectives on the issues of today. It is our outlook that either makes them stay for so long or leave so early. It all depends on us. Handling unfavorable times in life is where your intellect and understanding of life are truly revealed. Only then you could make your family a happy family.
I hope you loved reading this. Until the next time I see you, you can always reach out to me on my Instagram or LinkedIn.
I'll see you soon!