Brand's Media group is a social media marketing agency based in Paris and Montreal. The founder Sharon Brand is the guest on my blog today.
Hi everyone, I hope you have had a great festive weekend. I took a break from all the writing as well and enjoyed my family time to its fullest.
And, as I return to the business, I thought of giving it an unusual beginning this time. Therefore, today on my blog, I have Sharon Brand in conversation with me. She is here to talk about her business named Brand's Media Group which launched in May 2020.
The fact that she began with her dream project nearly the same time as me, intrigued me more to have her here today.
So, here's the conversation I had with her. I hope you will get all the inspiration and information you need from her and her business.
1. Hi Sharon, let's have your quick introduction for my readers.
Thank you so much for this opportunity! My name is Sharon Brand, I was born in Paris and grew up in Montreal. I then got my Bachelor's Degree in Tel Aviv studying Communications & Marketing and then pursued a Master's Degree at Parsons School of Design in Fashion Studies. All this today led me into social media marketing within the field of fashion.
2. How was Brands Media Group born?
I've always worked as a Social Media Manager and Coordinator for different companies and brands, sometimes bigger structures and sometimes small businesses but my ultimate mission and purpose I felt like, was to help small businesses reach their full potential. And so in May 2020, in the middle of the pandemic when I was back home in Montreal, I launched Brand's Media Group.
3. How does your company work? I mean, would you like to give a sneak peek at the services?
Brand's Media Group works around the clock as we are right now, a team of 4 women, in Montreal and in Paris. We offer 3 big services to help small businesses grow their community online: 1. Content Creation, 2. External Engagement and 3. Influencer Partnership.
We focus on these 3 aspects and together, the social media marketing of the brand grows slowly but surely. Monthly, clients can see the results on their page right from their analytics and expand their network with the people we connect them with. It's truly beautiful!
4. What is the long term vision you associate with your work?
We have the vision of a world where small and big businesses alike have what it takes to build their own community and expose their true self digitally. In order to attain this ideal, our mission is to help businesses of all sizes reach their full potential by helping them connect with people in a loving and passionate way.
5. How do you incorporate the French culture in your business ethics?
That's a super interesting question! Weirdly enough, I am more incorporating my Canadian background into my work by being extremely open to whatever the client has to say and also growing the team in a very "leader" way rather than a hierarchy way like France does. I don't see myself as a "boss" but as a "leader", leading a team and growing altogether. I haven't seen this in French structures yet sadly which is something I wish they took from Canadians. Also, Canadians are known to be "too nice" but let's be honest. In a workspace, there is never enough kindness to be given.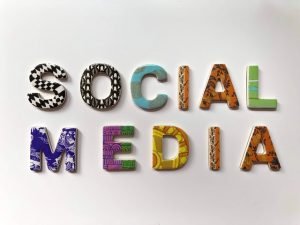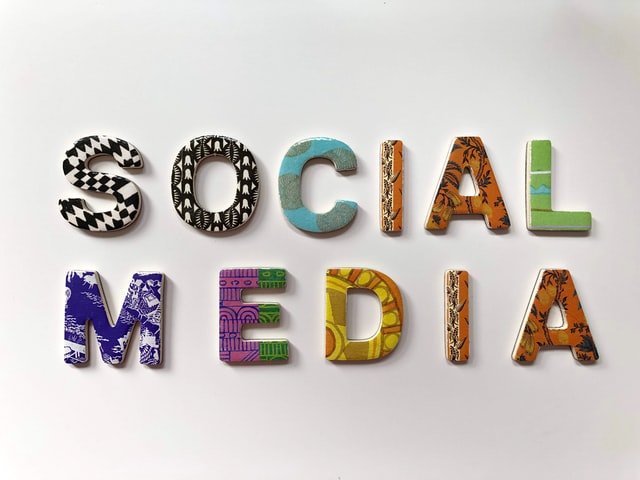 6. What is your definition of "social media marketing"? How do you perceive it?
I perceive social media marketing as a world of its own and at Brand's Media Group, we put a specific focus on Instagram within this digital sphere. Social media is a place for people to express themselves, create, post, connect, and if that is what they love doing, great! Marketing to me is more of the monetizing side of it, where you want to sell your product and make money off of social media. It's a pretty good mix and I've always been so passionate about it!
7. Why did you choose to be an entrepreneur?
Having a team of my own was always a dream: the teamwork, the ideas, the brainstorming, the different personalities, expertise, and skills merging together. It's actually a dream come true being on my own schedule, time, and having a team of inspiring women working together. No one warns you about the obstacles of being an entrepreneur but to me, this is why I chose it, and I wouldn't do it any other way!
Warning: you need to be extremely rigorous, organized, and team-spirited!
8. So, what are the five pillars of successful entrepreneurship according to you?
Love that question!
a. Be kind to whoever you meet. You never know who that person is, where they work, and how they could potentially work with you in the future.
b. Stay motivated. If you don't love what you do, you could never be a successful entrepreneur. You have no one behind you telling you what to do. It's you and your mindset only.
c. Don't be afraid to ask for help. We sometimes think we can do it all but it's impossible! Sometimes, a team is needed and different expertise needs to come in hand for you to grow.
d. Connect with others. You have a vision and someone else has a different one. By learning about one another, there is growth!
e. Determine what is your vision, mission, and values. These are the pillars of your business and you'll need to set those up before everything to determine your objectives!
9. What was the impact of the pandemic on your life and business? How did you handle it?
That's funny considering I've launched Brand's Media Group during the pandemic! It's also surprising that the demand has been extremely high for the past 6 months. Since stores are closing, businesses are shifting to social media marketing in order to sell their products so it's definitely an advantage for us. As for the team, we have been working remotely since May so I guess it will be so different and exciting to be working all together one day!
10. As a social media expert, what social media platform do you advise for anybody who is looking to build a personal brand?
Definitely Instagram and I'm not only saying this because it's my favorite ha! Instagram was able to collect what Facebook, YouTube, Snap Chat, and Tiktok have worked for all together. On Instagram, you can sell, create stories, posts, filters, add videos up to an hour-long! Its tools definitely allow you to grow online if you use them properly! It is definitely the future of social media marketing I believe.
11. The social media marketing industry is booming today than ever before. So, what are the boons and banes of social media that drive your life?
I absolutely find it inspiring to be able to speak with so many people around the world. You literally can connect with anybody you'd like to – it's such a powerful tool to grow your network. The bad side, in my opinion, is when someone uses social media as an obsession to grow in the short term. It's the long term that counts! And building a community, not only followers!
12. I remember you mentioned that you would love to know more people from India. Well taking pride in my identity, I'd love to know, what is that one thing you love about India? Or, let's say, what is it that you would love to explore my country?
Yes! During my first year of my master's at Parsons, I had a classmate who was from India and I found the culture to be so beautiful and special. I haven't been there yet but hopefully, one day, we could do social media marketing work with people who are from there, who knows?
Very well said. Social media today is a world within itself. Especially if you are looking to grow your business, the progress is gradual but totally worthy to build a loyal community. This is the very reason I chose Instagram for my blogging business too.
With that, this was Sharon Brand talking about her dream project Brand's Media Group, and the vision and mission she associates it with.
I hope you all are equally inspired by her story as I am. Go ahead and follow her and her business page on Instagram. I am mentioning both the Ig handles here – Sharon Brand and the business page. Shower your love to her like you have been supporting my blog all the way since it began.
I shall see you on Sunday with some new information in my next blog.
Happy Reading guys!!!