Letters have become a rather "old-fashioned" way of expression today. Obviously, with the technology on our tips, it is just a click away to send your feelings across a mobile phone. But, well, your writer here is a little "old-fashioned" too.
Hi everyone, welcome back to my happy place. To all my loyal readers, thank you for helping me grow and move ahead. Your support is working fine for me.
While I am on the journey to achieve my dream, I thought of giving you a peek into my world of thoughts. This time in the form of letters. Well, yes, you practically read my thoughts here every time. But, this one is a little different today. It is all based on a world of fiction this time, I believe the title explains it all.
So, without any blabber for the day, let's dive straight into the letters and read them one by one.
A Letter to my future daughter.
First and foremost, you should be knowing that you'll be the answer to a lot of our prayers.
Now since you'll be a part of this world and our lives someday, there are few things I want you to know and a few that I want to promise as your mother. I want you to know that you have been chosen by God to experience this gift called life. Hence, never for a moment, you shall disrespect and take it for granted. Life changes in the blink of an eye, therefore, you must always be grateful for the life you have and for the people who love you. I promise to raise you in ways where you will always know and learn to cherish life, as it comes.
As you will grow up and move ahead in your existence, you will learn the importance of every aspect and instance around you. There will be days when you will question your worth, when you will question our decisions as your parents, when you will feel left out but simultaneously, there will days when you will eventually learn your worth, when you will understand our deeds, and finally, when you will know how complete and enough you are as a person.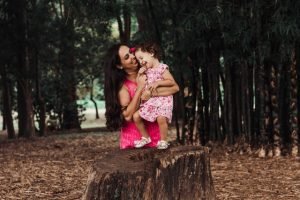 When you will be here, I won't recite you tales of everything filled with fantasies and fairies. I would rather tell you stories of how you can be your own savior, your greatest competition, and your biggest cheerleader. I will not tell you to wait for your 'prince charming' and have that happily ever after instead I would let you do your own thing in life and wait for the right person to find and accept you. I will not idolize the unrealistic and sugar-coated world of lies and expectations. I will allow you to make mistakes, fall at your decisions, and learn from them.
I will never burden you with my dreams and expectations. Know that you'll be free to dream, work, fail, achieve, and eventually succeed on your terms and conditions. I won't suppress your voice or views. I will not ask you to dress a "certain" way. You will be free to choose and own your comfort. Though I will always have your back, my upbringing shall let you know the difference between criticism and judgement. I will never pressurize you to "behave" in society. Also, you will be taught to stand up for yourself firm and strong, no matter who is in front.
You must always know that I knew this, ever since I pictured having you in my life someday, that you will never be kept in positions to compromise on your thoughts, choices, and dreams for the sake of 'what people will say'. You will be the owner of your life and I will protect and pamper you in more ways than I ever can.
A Letter to my future husband.
For all the years we have been together, I have possibly lost the count of the number of letters I have ever written to you and I will continue to not keep the count of those that I'll be writing to you till I ever breathe our last in this lifetime. I may not know which of these would be my last to you but, someday, when I won't be around anymore I want you to re-read these and know that every letter I ever wrote was always, only about you. This is what I assume. I'm only the best at – to love you and to weave my love through words for you.
I have been writing ever since we began and I will always write about you, for your thought in every poetry I ever wrote was the most beautiful verse of it. Nothing I write will ever be complete without mentioning you in it. I just said I do this the way best for you, yet I never find these words justifying enough to convey my heart out. But, that is the only way I know to have your smile make my heartbeat race as if it is in some marathon, And, I can assure it will do the same when we'll be all old and wrinkly together, tomorrow.
Though one may find marriage to be a serious and crucial decision, which it is, you have only made it seem easy to me. I know practical life is way more different and difficult than love letters and fairy tales but that is the beauty of what we have. I believe we have made everything that is absurd, much easier, and smooth for each other. That is the only thing I see both of us doing for each other in life.
It will not be a cakewalk, for sure, but I'd want both of us to fall and pick each other up. It won't be a bed of roses always, so on the days it is full of thorns, I'd just want us to comfort each other with just our presence and nothing else. On days, when it gets hard for one of us, I'd just want the other to hold and stay strong. It will never be 50%-50% always, there will be times when it will demand one of us to be 80% while the other is just 20%. And, for us, I'd just want you to my 80% when I am 20% and I promise to be your 80% in times when you are 20%.
As long as your hand in mine and us beside each other, I fear no low of life. We have hit rock bottoms in life and uplifted each other without being there physically most of the time, so tomorrow, when we will finally have the liberty and freedom of having each other around, I know we are not going to take that for granted. And, that is just what I'll ever wish for us.
I remember you said ones that the only desire you have from life is to sit on a wooden bench in our garden, when we are old, to look at me and realize how I changed it all by doing nothing but simply staying with you and never giving up, how I gave a completely different ending to the story of your life. And, the day I read those words I became even more affirmative to take you to that wooden bench and have you actually say these words to me for like 60-70 years from now. I promise I'll do. I know you'll too. To make it happen with you is all I am aiming for.
Love,
Your future wife.
A Letter to my future son.
First and foremost, you should be knowing that you'll be the answer to a lot of our prayers.
I firmly believe that we'll be blessed to have you in my life someday in the future. So, there are a few things I want you to know and a few I want to promise so that you can grow up to be an individual who can contribute to making his surroundings and the world, a better place to live in. Upon your arrival in our lives, there will be specific celebrations in the home, slightly different from the ones that happen when a girl is born. Those days of "enjoyment" are the ones where it all begins. The difference, which is strongly rooted in the patriarchal society you'll be born in.
While I cannot change society as a whole, I promise I will teach and educate you in the best manner possible to be a responsible human being, and not just "a man". I will make sure that you know how important it is to be a good human being before you become an idle man for society. I will affirm that you know the significance of having a kind heart and dignified intellect, in this world, over having strong muscles.
To do these, I will never stop you from shedding tears in your childhood when you'll get hurt physically or emotionally by calling it 'girly'. I will never ask you to divide colors based on your gender. I will let you know that as much as a blue, a pink is yours too. And, there is nothing wrong with that. I will teach you to value another human because they are as much human as, not just because they are a man, or a woman, or anybody else. I'll let you learn and grow from your mistakes, without burdening you with societal expectations of being 'a man'. I'll make sure you shatter gender roles and never let them overpower your existence.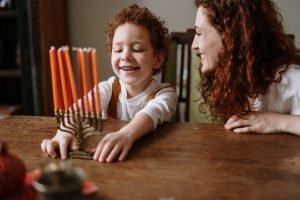 I will always have all myself to listen to stories from your days and nights, your rights and wrongs, your falls and rises, I'll be there to witness it all – from falling prey to your silly pranks to having you on my lap when your heart hurts- I'll be there to feel it all with you. But, in between all of this, I would want you to know something extremely important, which is, you shall never hide your emotions to fit into the societal standards of being "a man". Even as a grown-up, you shall be able to express yourself to us at least. You must not run or hide because you feel a certain way about something happening around you.
On days, when you'll doubt your worth, I'll be there to remind you how special and precious you are to us. I promise I will have your father become your best friend. And, in between becoming your mother to love you and your guide to correct you in life, I promise to be your greatest cheerleader in whatever path you choose for yourself. I promise I will make you a good human being and not just 'a good man'.
Love, Mommy.
Thank you for actually reading all of these letters, if you did. As I said before, your loyalty to my words only helps me grow forward.
I hope you enjoyed reading them as much as I did while writing them.. As a writer, sometimes it becomes hard to stop. Especially, when you are giving life to your imagination through your words. I wanted to write and share these letters with you all for a long time. Now, they are all yours.
I genuinely hope all these letters have found a place in your good read, making them more special. Also, I have been seeing that you guys are not commenting these days below. Go ahead, share your thoughts too. Remember, more than anything, a writer always craves feedback.
Also, I actually plan to make my "future family" read all of these letters, especially to my kids. What do you say?
While you enjoy my blogs, I promise to bring something thoughtful and intellectual like these letters on Sunday for all of you.
To know more, you can go ahead to follow me on my Instagram and LinkedIn pages. I share a lot of relevant content there too.
Till then, happy reading!!!
See you soon, Bye.