The feeling of overwhelm is a part of life. We all have days when we are too occupied with work and rarely find time for ourselves. But, we usually forget that this feeling of overwhelmingness has a great impact on our mental health. It affects the level of our productivity and creates a hindrance to it.
Hi everyone, how are you guys? I hope life is treating you well. A few days left to 2020, what are your plans to bid adieu to this year? Well, I'll be in my bed, sipping some coffee while maybe writing something or most probably watching the holiday movies. If you follow my Instagram page, well, you are quite aware of the madness this holiday season has on me.
And now, back to the topic. I believe my previous blog was quite a different topic to share. I'm glad you all enjoyed it. So, let's get back to the sheer intellect I aim to share and spread through this blog – Self Improvement.
We were talking about "feeling overwhelmed". This feeling has lately been like a disease to me. I mean, a prospect enquires about my services, I get overwhelmed. I receive a positive email, I get overwhelmed. I get a good response from you guys about a blog, I get overwhelmed :/
It's been a crazy thing in overcoming this feeling and being able to control it. It has been one hell of a task to accept things and allow myself to absorb them. No wonder, this one feeling is the greatest barrier to our productivity levels. The questions like "How will I do it?", "How will I manage it?", "What if I do something wrong?" and the list goes on…..are sure to haunt us day and night when we have a number of things to do on our plate.
So, what do you do about it? How do you conquer this feeling of having too much to do? How do you calm yourself down and get into the action part instead of being stuck at the constant thinking?
Firstly, it is perfectly normal to feel overwhelmed. It isn't bad, as long as you know how to control and overcome it. Any profession demands resilience and patience. Therefore, it becomes important to take hold of our thoughts and put them to work.
Here are a few ways which I use to beat feeling overwhelmed and leverage my productivity.
Maintain a to-do-list

Prioritize your task

Take action to conquer overwhelm

Set boundaries for yourself

Remember you are inspiring someone
Let's get onto each of these one-by-one.
The first step to beat the feeling of overwhelm – Maintain a to-do list
If you are a regular reader of my blog, you know that I have mentioned the power and importance of a to-do list in one of my previous blogs that was concerned with productivity. Hence, I won't repeat everything. But this time, I'd like to tell you how it has been helping in my writing journey and managing all my social media accounts.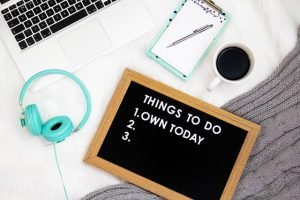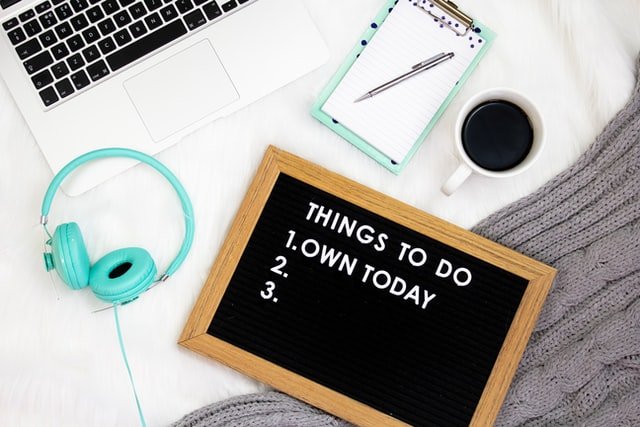 In the initial stage of any business, especially as a freelancer, you have to become a one-woman army. Expanding your team and outsourcing your work begins to happen at the middle stage of your journey. When you know that your plate is full and you can hire someone else to accompany you.
Hence to justify and produce results for this plate full of tasks, for this feeling of overwhelm, a to-do-list is your greatest savior. If it can work for me, I believe it can work for anybody.
Prioritize your tasks
Like I said, initially, you'll be a one-person-team. Currently, besides my main goal of writing for my clients and my blog, I have got a hell of loads of other tasks. Creating content for my Instagram and LinkedIn tops it all. And, smaller tasks include pitching to prospects, reading and replying to the emails, getting on a call with my clients, creating contracts, sending invoices, and many such others. I tell you it is a complete list that I write and sleep for the next day.
But, even though I have a to-do-list, the number of tasks gets on my mind sometimes. So, what do I do then? Well, while making the list, I write the task in my order or priority. I never write them vaguely. This allows me to understand what's important and shall be done in the day. And, what can be shifted to the next or coming days without causing any harm to my mental health and to my work ethics.
Also, while you go with the day and check off your list make sure you keep your distractions away from yourself. I keep my phone in a silent mode in a bag when I sit to write.
Take action to conquer overwhelm
Now, when I have my priority tasks set for the day. All I need is to do them. Nevertheless to say, which becomes the most difficult thing at times.
The human mind is a wanderer. It can take you to places and situations while you are sitting in the comfort of your home. And mine just happens to give me daydreams especially when I sit to write. I hope all my fellow writers can relate to this. Please tell me you do. The fact that I have stopped several times while writing this blog to think about everything that is utmost unimportant right now is the proof you need.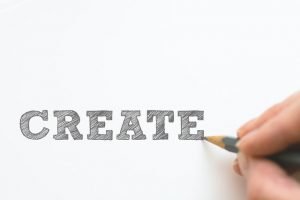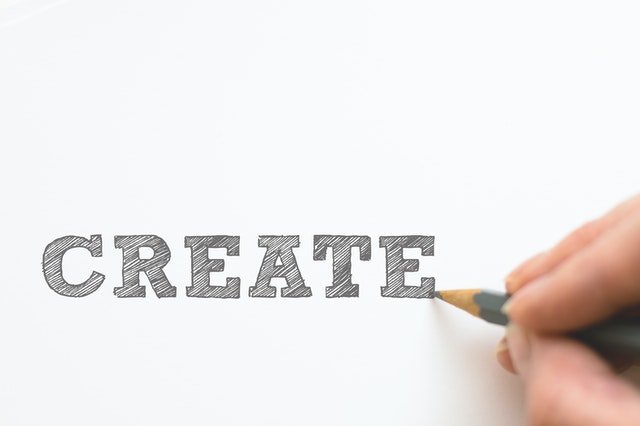 But, even though the mind has got to play with you, you ought to play with your mind too. Rather, I'd say you ought to control your mind too. Consistency is the greatest key to achieving your goals. Thinking about reaching there won't take you there. Taking action and actually doing it will do the needful. So, since you have your tasks prioritized now, sit and do them. This is how you conquer the feeling of overwhelm – by doing the tasks. I don't get up from my laptop until I am done with the first draft of my writing piece in one go. After all, the flow of words is very, very important for a writer.
Set boundaries for yourself
I mentioned in the productivity blog I wrote a while ago that even if I have a to-do-list, I'm yet to reach a stage where I schedule my tasks with time. And, now after 7 blogs later, I am glad to share that I am in a better place. I am learning to set boundaries for my work.
Setting boundaries for yourself in terms of time and workload is extremely important for your mental health. My work list has proved to be extremely helpful for me to stay on track with my workload. It allows me to break my work into chunks of tasks and make things seem easier even when they are not. This helps me to conquer my feeling of overwhelm and improves my level of input.
Recently, I have incorporated this new thing into my schedule. Earlier, I was working on this list vaguely throughout the day. Without any time limit for myself. But, lately, as winters are approaching, I am practicing to maintain a broader time schedule for myself. This way I can have my proper sleep, take a break of an evening walk with my mother and spend my nights drinking some soup or coffee while watching my obsession of the holiday season – Christmas movies.
When you are feeling overwhelmed, remember you are inspiring someone
Now that you know how to conquer and beat the feeling of overwhelm, you must be grateful for all that you have. And, as you practice gratitude in life, you must give credit to yourself for everything you are doing.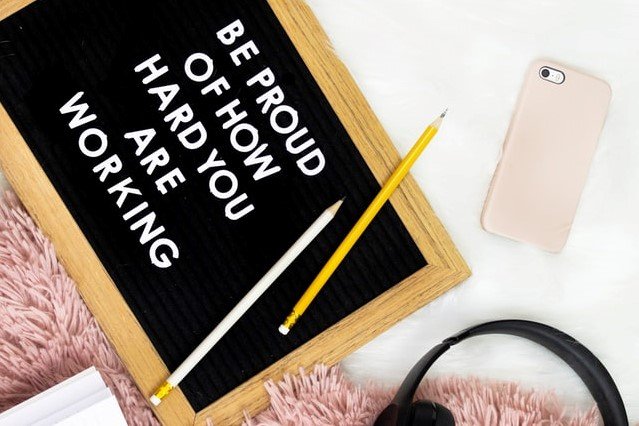 Hustling in life we usually forget to acknowledge the efforts we put to make ends meet. Hence, do not forget to treat you once in a while and remember even at your worst you are an inspiration to someone.
Recently, I had my client text me how a question I asked her, inspired her to create an entire social media post on it. Another instance is when I had two of my friends ask me all the nitty-gritty of blogging and freelancing because they were inspired to see me go for my dream. All this happened when I was feeling demotivated.
Little reminders always help, especially when they come from unexpected people.
Conclusion
The impact of the feeling of overwhelming ranges within a lot of parameters. It leads to confusion. Sometimes it creates a barrier in logical thinking. At times, you'll find yourself with difficulty concentrating or solve a problem. But, while you are at any of it, remind yourself the cause of it – your overloaded brain.
Come on, we all need rest. And, as much as fatigue is related to our physical health, it is very much a part of mental health too. So, the next time you find yourself feeling overwhelmed. before following the steps, take a deep breath.
Take a deep breath. Take a break. Empty your brain. Now, follow the above steps and restart. We all need to push the restart button once in a while. If machines can get exhausted, we are living beings after all. I hope the advice and step will help you in the long run and keep you on the path of your dreams.
I shall see you in the next blog. With something fun, creative yet informational.
Till then, Happy reading guys !!!